Careers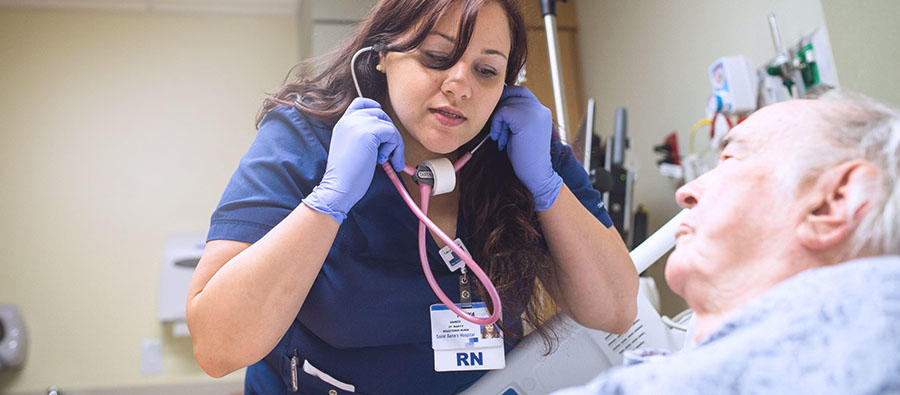 We want our company to be one where professionalism thrives and where hardworking individuals inspire each other to do better. Our focus is patient care, and every decision taken by one of our people should seek to improve patient outcomes and the quality of care given to our patients.
We listen and learn from our peers and encourage differences of opinion, which ultimately makes our thinking smarter. We are generous and open, supportive of one another and, together, are creating an enjoyable and rewarding place to be. If you think you fit the above description and would like to form part of our team, please forward a CV together with a covering letter to our Human Resources Department on careers@stewardmalta.org. 
---
Steward's unique health care service delivery model leverages technology, innovation, and care coordination to keep patients healthier. With a culture that prioritizes agility, resourcefulness, and continuous improvement, Steward is recognized as one of the world's leading accountable care organizations.
Steward Health Care Malta runs 3 hospitals across the Maltese Islands: Karin Grech Hospital, St. Luke's Hospital, and Gozo General Hospital.
 Procurement Manager – Karin Grech Hospital
We are recruiting a Full-time Procurement Manager to join our dynamic team at the Karin Grech Hospital.
In this role you will be working closely with our Director of Procurement and Supply Chain as well as other team members to develop and maintain the procurement function within our Karin Grech Hospital. While experience in a similar position is desirable, we also value individuals who have a positive approach and are driven to make an impact.
Functions can be broadly divided into the following 2 categories:
Day to day Procurement supervision
Coordination of the procurement team at KGH;
Following through the various steps of the procurement process with a view to ensuring the timely supply of goods and services to KGH;
Liaison with suppliers as and when this is needed;
Liaison with the store keeping function within KGH to ensure that the inputs the latter need as well as the data required from stores for the procurement function are supplied as requested;
Functioning as the "customer service" front for the procurement function within KGH. In other words liaising with the rest of the health care team and "clients" within KGH.
Ensuring that procurement records and documentation are kept up to scratch;
Any other tasks which would be required on a daily basis.
Development of the procurement function
Review of the data structures currently employed within procurement with a view to establishing improved systems;
Discussion and review of the working procedures to be employed within procurement;
Development of databases/data structures as necessary to ensure that the information gathered from the procurement function can be structured and can serve as a tool throughout the steward entities;
Review of the function of other members of the procurement team as required from time to time;
Participation in team efforts and any growth process;
Participation in supplier meetings and liaison with suppliers on negotiation of contracts or other supply agreements;
Backup to procurement management as needed.
For more information and to apply please send your CV to careers@stewardmalta.org