Meet Our Team
Dr Nadine Delicata
Executive Director & President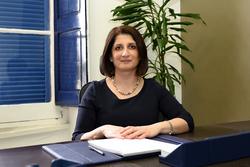 Dr Delicata graduated as a Doctor of Medicine and Surgery from the University of Malta followed by specialization in Public Health and an MBA from Maastricht University. Dr Delicata has worked closely with the Director General of Health Care Services within the Ministry for Health, including on EU and international exposure, legislation, and financial and strategic planning. In 2007, Dr Delicata was entrusted with the development of a National Breast Cancer Screening Program, followed by the successful roll-out of a National Colorectal Cancer Screening Program in 2011. Dr Delicata previously served as the Chief Executive Officer of Gozo General Hospital for around 5 years since 2013.
Dr Stephen Zammit
Executive Director - Karin Grech Hospital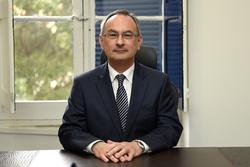 Dr Zammit graduated as a Doctor of Medicine and Surgery from the University of Malta followed by specialization in Physical and Rehabilitation Medicine. He has been CEO of Karin Grech Hospital since January 2014, leading a team of professionals in providing rehabilitation care for patients of all ages, while focusing on specialized Geriatric care as a continuation of the well-renowned Zammit Clapp Hospital. Dr Zammit represents Malta in the Union of European Medical specialists in the field of Physical and Rehabilitation Medicine. He is a founding member of the Malta Physical and Rehabilitation Medicine Association, and is an internationally-recognized expert in his field.
Mr Joseph Fenech
Executive Director - Gozo General Hospital
Jo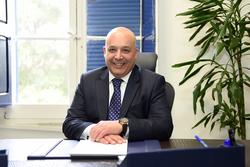 seph Fenech graduated as a Staff Nurse from the School for Nurses in 1989 followed by BSc. (Hons.) in Health Sciences, University of Malta in 2016. He has vast experience in Intensive Care and Renal Nursing, where he has spent most of his clinical years both as a staff nurse and Ward Manager. In 2000, Mr. Fenech was entrusted with the setting up and introduction of Renal Services for Gozo. Mr. Fenech was appointed Head of Nursing Services for GGH in July 2014 and since October 2016 assumed also the role of Head of Nursing & Operations, assisting CEO-GGH in the effective management of the hospital.
Mr Nigel Curmi
Chief Information Officer
Ing. ​​N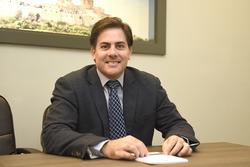 igel Curmi brings close to 25 years of experience in the telecommunications and information technology sector. Most recently, he has served as Chief Information Officer of GO plc, a post he held since 2013, having previously occupied other senior management roles at GO since 2009. Prior to employment at GO, spanning 11-year period, Nigel occupied Head of IT role as well as other technical roles at Melita plc. Nigel began his career in the ICT systems integrator sector in an engineering role with 2 of the leading local systems integrators. Nigel holds a Bachelor of Electrical Engineering degree from University of Malta.
Mrs Charmaine Sultana Portelli
Director of Human Resources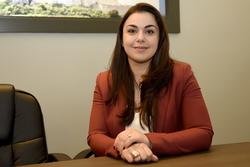 Charmaine Sultana Portelli has worked in HR Development for the last 15 years with both local and international companies. Throughout her career, Charmaine earned an M.Sc. in Organisational Psychology from the University of London, has lectured at the University of Malta and has served as the Director of Studies at one of Malta's main training centres. Charmaine specializes in the dynamics of working relationships, and interventions at different organisational levels for better efficiencies.
Mr Reuben Demanuele
Director of Procurement & Supply Chain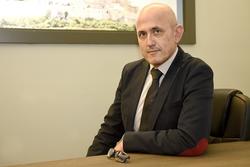 Reuben Demanuele is a pharmacist who brings over 21 years of experience in the procurement and supply chain of pharmaceuticals and medical devices. With a second degree in Communications from the University of Malta, Reuben can exploit expert market knowledge to negotiate the best deals and support from suppliers whilst emphasizing the importance of getting essential product information from supplier to bedside.
Mr James Grima
Director of Facilities Management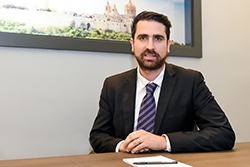 Ing. James Grima graduated as a Mechanical Engineer from the University of Malta followed by a Masters in Building Services Engineering in Brunel University. Throughout the last 12 years James has formed part of and later lead the Engineering Department of Gozo General Hospital. James was involved in a number of projects including the setting up of a new Radiology Department, Operating Theatres, Laboratory, CSSD and several acute wards. He led projects including the replacement of the main water infrastructure, pump room, water treatment plants, boiler house, CHP and Central HVAC Systems. In the last two years in his role as Director of Capital Projects and Facilities he directed the setting up of the new Anatomy Centre and the construction of the new Barts Medical School.