Steward Health Care Malta Submits Outline Development Application for St Luke's Hospital
December 23, 2019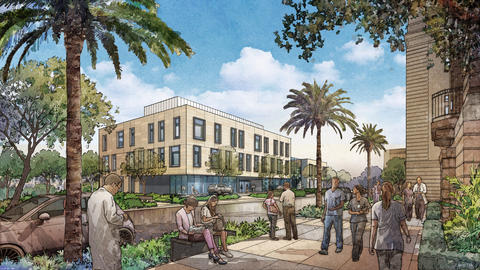 Steward Health Care Malta has today submitted an outlined development application for the St. Luke's Hospital campus, following 9 months of planning and stakeholder meetings aimed at ensuring the site is developed in a way which will allow for care delivery for decades to come.
During these months there has been an intensive effort to involve a broad cross-section of the campus community, external stakeholders and Government of Malta leaders in the development of the plans for St. Luke's Hospital as these were progressed. Regular dialogue with Planning Authority leadership and staff also guided the progress, together with input from the Environment and Resources Authority, Superintendence of Cultural Heritage and Transport Malta, each of which provided thoughtful feedback that informed the planning direction.
A patient-centric approach was applied in all planning decisions and as a result, the Outline Development Application will reveal a campus transformed from the current environment into a modern and integrated health campus, with an emphasis on meeting clinical requirements, improving patient access, enhancing the experience for patients, their families and staff; promoting health and safety; and a commitment to sustainability and wellness.
The development approach was informed by a detailed analysis of existing site and building conditions and a review of clinical service opportunities to ensure the best possible patient care; all within the context of local Planning Policy.
Commenting on the submission, Dr Nadine Delicata, President of Steward Malta, explained how, "at the broadest level, the redevelopment is centered on a full revival of the St. Luke's Hospital Building, increasing the quality and accessibility to open space and gardens within the campus grounds, enhancing community cohesion by integrating the main entrance and Pjazza St. Luqa, and establishing a more coherent internal circulation system which provides on-site car parking while strengthening safe access to the public school."
Having completed and delivered the Barts Medical School in Gozo in November and gone through the rigorous master-planning period at both hospital sites, Steward is now excited to begin unveiling its plans for the wider hospital project over the coming weeks.