A day in the life of the Emergency Department and air ambulance teams in Gozo General Hospital
May 11, 2022
The  Gozo General Hospital (GGH) Emergency Department and the air ambulance service that links Gozo with Malta were featured in a news story broadcast on Malta's national station, TVM on 10 May 2022. The news crew spent a day with our teams in Gozo and followed a simulation exercise on the whole procedure, from the time the decision is taken to transfer a patient from GGH to Mater Dei Hospital in Malta to the actual transfer via land ambulance to Xewkija helipad, the placement of the patient in the helicopter, the take-off and the eventual landing in Steward's Karin Grech Hospital helipad.
The hard work and dedication of our teams was highlighted in this news feature, alongside the critical role that the helicopter-based service plays in the Maltese health system. In 2021, 108 patients were transferred from Gozo to Malta by means of air ambulances operated by Steward Health Care Malta.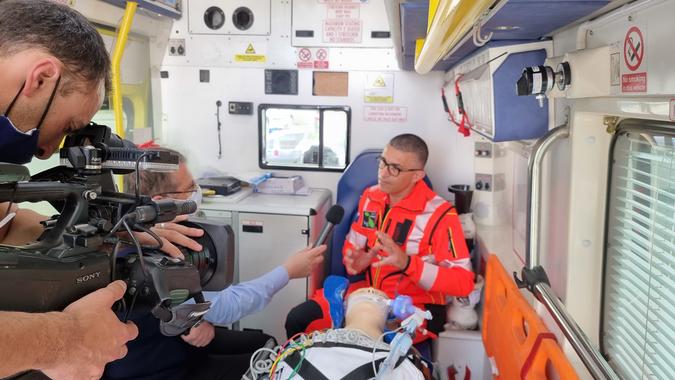 Dr Nadine Delicata, President of Steward Health Care Malta, was quoted by TVM saying that the company invested in two helicopters which are permanently based in Gozo to guarantee the service remains available 24/7: "Many people do not realise that this means we needed two helicopters, so that when one is undergoing service or maintenance, the other one can be used immediately so that the patient can be taken directly to Mater Dei for urgent care in the shortest time possible for the patient's own benefit."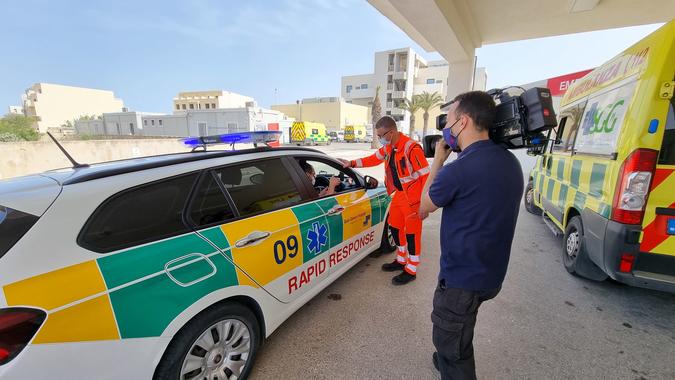 Dr Delicata said that over the last few months a substantial investment has been made at Gozo's Emergency Department. She explained that this includes expanding the department, buying medical equipment and vehicles including a rapid response vehicle, engaging more specialists, doctors and nurses and introducing new practices to improve the quality and safety of the services provided.
Read more and watch the video here.