Steward Health Care Malta hosts tenth Worker of the Year Award for Gozo General Hospital staff
September 16, 2022
16 September 2022 -  Steward Health Care Malta hosted the tenth edition of the Worker of the Year Award for Gozo General Hospital (GGH) employees on Thursday 15 September 2022, following a two-year hiatus due to the COVID-19 pandemic.
Charmaine Cini, Charge Nurse at the General Critical Care Unit, was awarded Worker of the Year, whilst the Tissue Viability team was given the Team of the Year award. The winners were chosen by an independent committee and were announced during the evening.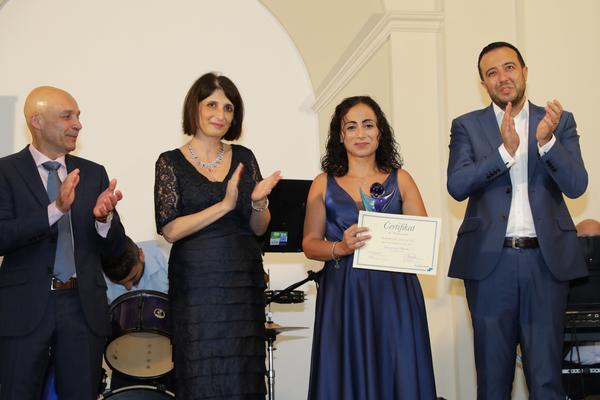 Charmaine Cini receiving the Worker of the Year award
The award ceremony is a much-anticipated evening in the hospital's calendar and is organised by the employees themselves in recognition of the year's achievements. The presentations, music, song and prose which were part of the ceremony were all produced by GGH employees. The event was also an opportunity for all those present to look back and reflect on the past two years, and the difficulties encountered during the pandemic.
GGH Executive Director Joseph Fenech delivered a message of appreciation and gratitude to employees for their dedication to the patients and their loved ones despite the difficulties of these extraordinary times. He highlighted the fact that although only one employee and one team could be awarded, these would serve as ambassadors of the entire GGH workforce, and that all employees should feel proud of their work.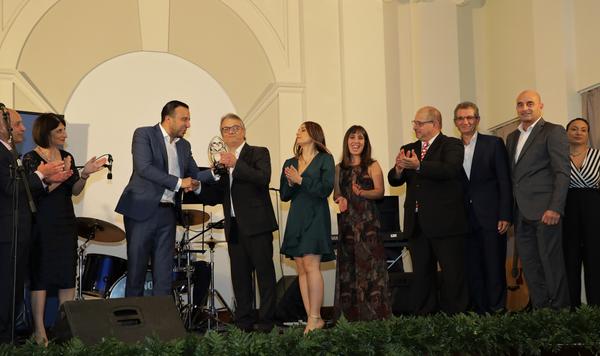 The Tissue Viability team at Gozo General Hospital being recognised as the Team of the Year
A film feature was also presented, highlighting the achievements of the hospital in the last two years despite the pandemic. Significant investment was made in infrastructure and plant, recruitment and training of staff, medical equipment and new services.
Minister for Gozo Clint Camilleri, who attended the event, reflected on the effectiveness of leadership and how the thoughtful collaboration between different ministries and entities ensured that the health of the people was safeguarded in the best way possible.
Minister Camilleri presented the prizes to the winners.