Steward Malta invests in two new machines to improve ophthalmic diagnostics at Gozo General Hospital
January 17, 2023
17 January 2023 – Steward Health Care Malta has expanded its medical retina diagnostic capabilities at the Ophthalmic Department at Gozo General Hospital (GGH), the latest in its programme of investment across its hospitals in Malta and Gozo.
The purchase of two new machines – an Optical Coherence Topography (OCT) scanner and a Digital Retinopathy Screening (DRS) fundus camera – will significantly enhance the ability to diagnose and treat deteriorating vision in local patients, including damage to the macula area of the retina.
The OCT machine is used with patients with suspected macular pathology. These conditions can range from macular degeneration, macular holes, epiretinal membranes as well as degeneration caused by diabetic conditions.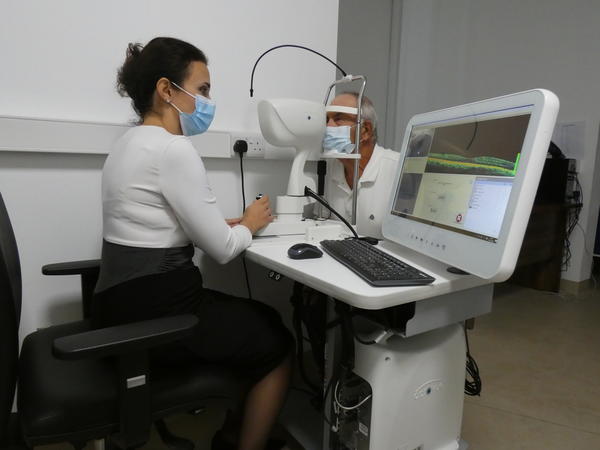 A patient undergoing ophthalmic screening at Gozo General Hospital
The acquisition of the DRS camera has enabled GGH to start offering a diabetic retinopathy screening programme. As part of this initiative, the eyesight of local diabetic patients is reviewed on an annual basis with detailed retinal photos taken at each visit.
Joseph Fenech, Executive Director of Gozo General Hospital, stated: "The investment in these machines enables our hospital to improve our ophthalmic-related care to Gozo residents. Following the introduction of two ophthalmic specialists based at GGH in 2019, our ophthalmic service at GGH continues to grow, with 2722 ophthalmic-related appointments being made at Gozo General Hospital in 2021. 213 of these appointments were in fact OCT-related appointments. This investment is testament to our long-term commitment to the delivery of quality healthcare to community of Gozo and the people of Malta."