Quality Assurance & Patient Safety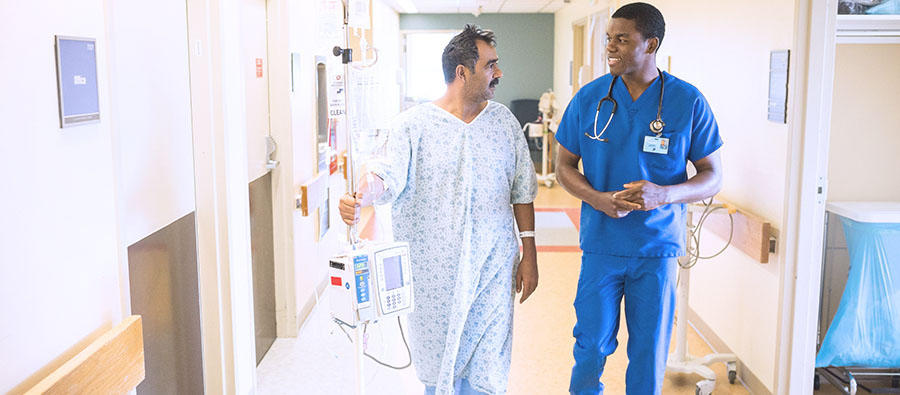 Steward is pioneering a new way of health care by focusing not on the quantity of services provided, but rather on patient health and wellbeing in the communities we serve. This new model—built around quality, innovation, and community—is creating positive outcomes nationwide, and bringing hope, confidence, and comfort to our patients.
By using a successful, quality-focused ACO model, Steward hospitals have:
Received the "Gold Ribbon Seal in Healthcare" from the Joint Commission on Accreditation, a national non-profit organization that accredits and certifies over 20,000 health care organizations and programs using national health care quality and safety standards.
Been awarded the "A" rating for Hospital Safety from the Leapfrog Group, a national non-profit organization that conducts an annual survey on quality and safety at 1,800 hospitals nationwide, exemplifying the highest quality of patient care.
Achieved greater than 98 percent compliance for core measures in the care of patients with heart attacks, congestive heart failure, pneumonia, and in patients undergoing surgery.
Seen dramatic reductions in patients' length-of-stay at the hospital, with system-wide decreases of stays from greater than four days to average stays of less than three days; along with dramatic reductions in hospital-acquired infections, including catheter associated urinary tract infections and central line associated infections.
Administered early life-saving treatment for patients thanks to state-of-the art EICU technology.
Patient Safety
As the largest private hospital owner in the country, Steward attracts and retains world-class doctors and nurses who are leaders in their field. Our company is led by elite physicians who are among the top in the nation and dedicated to keeping patients healthy and safe in the communities where they live. Steward doctors and staff deliver nationally-recognized care focused on quality and safety, and prioritize preventive health care so patients can spend more time leading healthy, active lives and less time in an urgent care or hospital.