Gozo General Hospital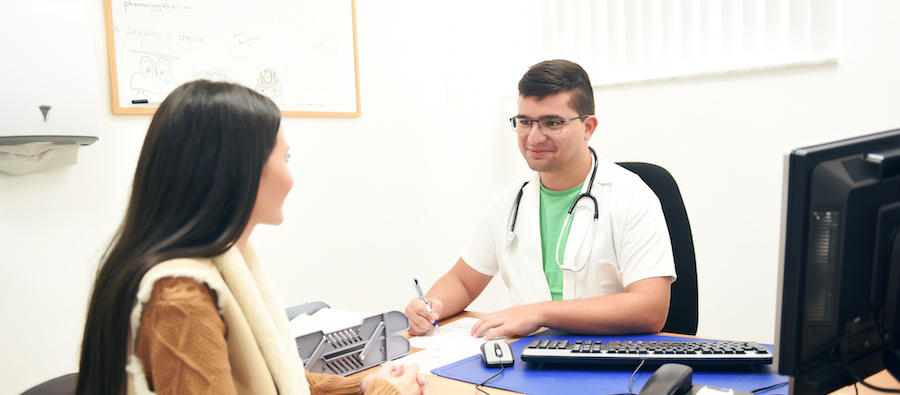 The Gozo General Hospital is the only hospital on the island of Gozo, providing both inpatient and outpatient medical and surgical services. The hospital is equipped with an emergency service and is connected with hospitals on mainland Malta with an air ambulance service which is based in Gozo.
General layout
The main activity is that of a general hospital with a mix of acute care wards. Furthermore, within its grounds there are dedicated geriatric and long term psychiatric wards delivering long term care and mental health care respectively. The hospital also offers diagnostic treatment to both in and out-patients. Its medical care facilities include a hyperbaric unit which is mainly used to manage diving related conditions.
The Gozo General Hospital has a capacity of about 270 beds in total and are categorised as follows:
96 beds for the acute wards, namely the Female General Ward, Male General Ward, the General Critical Care Unit/ Coronary Care Unit , Maternity Ward and Paediatric Ward.
110 beds include the Male and Female Geriatric Wards
62 beds allocated for psychiatry including the Short, Medium and Long Stay Wards.
Gozo General Hospital employs over a thousand people.
Services
Emergency
Radiology
Surgery
Maternity
Gynae
Paediatric
Ophthalmic
Dentistry
ENT
Podology
Oncology
Dermatology
Cardiology
Psychiatry
Psychology
Acupuncture
Chemotherapy
Physiotherapy
Occupational Therapy
Speech / Language Therapy
Hyperbaric Unit
Nutrition and Dietetics
Immunisation
Pharmacy
 
Visiting Time for all Days including Sundays and Public Holidays*
11.00am to 12.30 pm
3pm to 6pm
7.15pm to 8.30pm
Children under the age of 12 are not allowed to visit except on Sundays and Public Holidays.
* Visiting times may be subject to change depending on public health recommendations as well as specific ward requirements
All Visitors
Must wear a mask (fabric or surgical), be in good health and perform hand hygiene using the hand sanitizer dispensers located across the hospital.
If a health screening determines symptoms of an illness are present (example: temperature, cough, shortness of breath, etc.) the visitor will not be allowed to stay.
Visitor movement from one patient to another is highly discouraged and will be restricted.
Two visitors per patient at any one time are permitted for patients not being treated or evaluated for COVID-19.
Visitors are NOT permitted for confirmed COVID-19 positive patients.
Amenities
Parent craft sessions Lectures on various Medical Health issues
Free Wi-fi in all the hospital building
Free Parking area outside the hospital
Various beverages and food machines in different areas of the hospital
Map
Directions: To arrive at Gozo General Hospital, catch bus numbers 301. 303 or 307 and stop at the bus stop named 'Borg'.
Please click here to view a map of Gozo General Hospital.
The hospital address is: Triq l-Arcisqof Pietru Pace, Victoria VCT 2520
Contact information
Tel Number: +356 2344 6000
Emergency Number: 112
Customer Care Email: info-ggh@stewardmalta.org 
More Information: